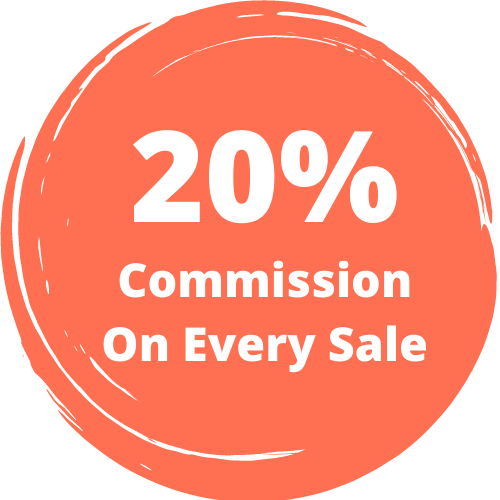 Join Our affiliate network that pays 20% Commission on each sale.
Just simply Register your account and get your Affiliate link or Coupon. 
2. Share Your Links or Coupon
Share your link or Coupon to the customers with 10% Instant Customers Discount and you can get your 20% Commission.
Get your commission Money and enjoy.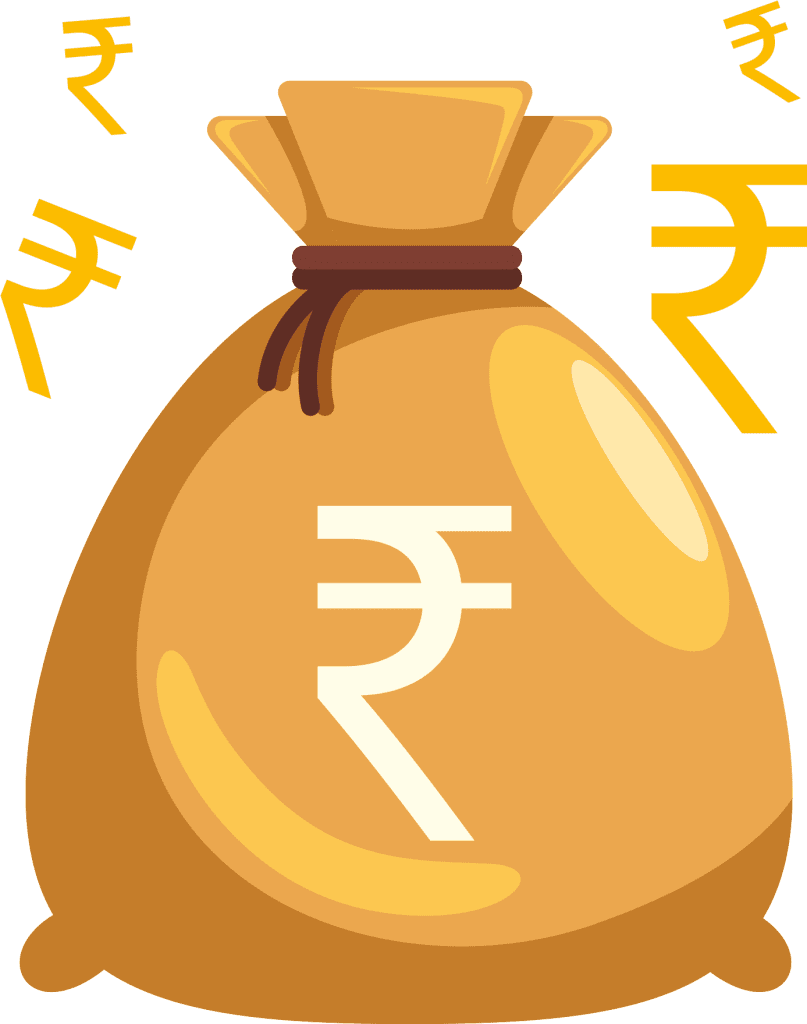 Affiliates gets 20% Commission on each order if customer Place order with there affiliate links or coupon and the customer will get extra 10% off on the purchase,
Affiliates get there own Dashboard where you can check your earning and check activity on your affiliates links or coupon
Select your Preferred album and design style. Place the order and upload your photos in sequence
We design pages as per your choice of pattern. 
We Show Online Preview and Print on your approval
Receive your album in the comfort of your homeShipping
Join Our Lucrative Affiliate Program and Earn 20% Commission on Every Sale!
Welcome to AlbumDelhi.com's Affiliate Program – Your Gateway to Lucrative Earnings!
Are you passionate about weddings, preserving memories, and cherishing them forever? If so, you've come to the right place! At AlbumDelhi.com, we specialize in providing high-quality wedding albums, exquisite photo frames, elegant acrylic photo frames, and expert old media to digital conversion services. Now, we invite you to join our thriving affiliate program and be a part of our mission to spread joy and preserve precious memories.
Why Partner with AlbumDelhi.com?
Huge Commission, Instant Customer Savings: As an affiliate, you'll earn an enticing 20% commission on every successful sale you generate. Your audience will also benefit from a generous 10% instant discount, making it a win-win situation for everyone!

Top-Quality Products: Our wedding albums and photo frames are crafted with utmost care and attention to detail. We believe in delivering products that stand the test of time, just like the memories they hold.

Expert Digital Conversion: We understand the importance of preserving old memories. Our old media to digital conversion service ensures that priceless moments captured on tapes and films are brought into the digital age without compromising on quality.

Diverse Audience: Our wide range of products appeals to various audiences – from newlyweds looking for the perfect wedding album to families eager to display their cherished memories in stunning photo frames.

User-Friendly Website: With a seamless browsing experience and secure checkout process, our website ensures a hassle-free shopping experience for your referrals.
How Does the Affiliate Program Work?
Getting started is simple:
Sign Up: Register as an affiliate on our website and get your unique affiliate link.

Promote: Utilize your marketing skills to promote our products. Share your affiliate link on your website, blog, social media platforms, or with your audience through newsletters.

Earn: Whenever someone makes a purchase using your affiliate link, you earn a hefty 20% commission on the total order value!
Join Our Affiliate Program
Becoming an affiliate partner with AlbumDelhi is a lucrative opportunity for photography enthusiasts, wedding planners, and anyone passionate about our products. By simply referring customers to our website, you can earn a generous 20% commission on each successful order made through your unique affiliate link or coupon. Our transparent tracking system ensures that you receive proper credit for all your referrals.
We believe in spreading joy and creating lasting memories for our customers. When they shop with AlbumDelhi, they not only get access to premium products but also receive a special 10% discount on their purchases. This enticing offer adds value to every customer's experience, making AlbumDelhi the preferred choice for all their wedding album needs.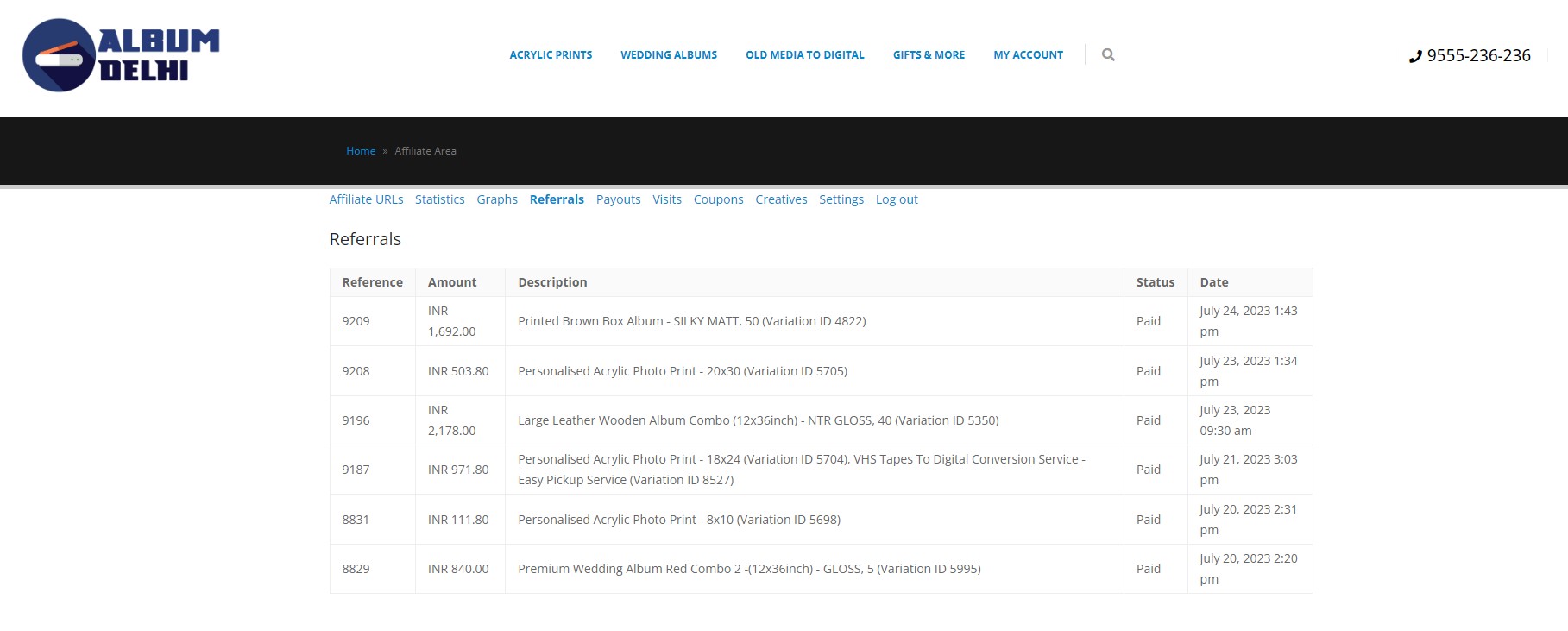 How do I become an affiliate partner with AlbumDelhi?
Joining our affiliate program is a breeze! Head over to our website and navigate to the "Affiliate Area" page. Fill in your details, and once approved, you'll receive your unique Coupon Code. Start referring customers, earn a fantastic 20% commission, and be a part of spreading joy through our beautiful wedding albums.