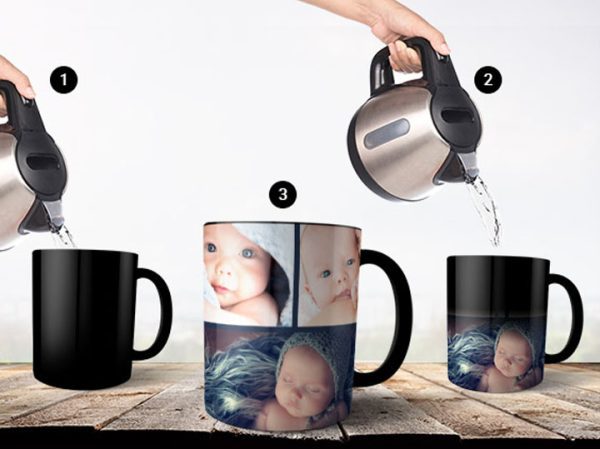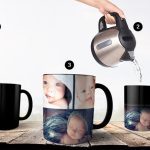 Personalised Magic Mugs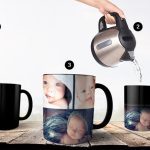 Add hot water and see the magic
• 325 ml ceramic mug
• Black exterior when empty and cool
• Photos appear when hot liquid is added
• Reverts to black when empty & at room temperature
• Clean with a sponge. Do not scrub over the images.
• Magic Mugs can safely be used in both conventional and microwave ovens; however, they aren't dishwasher safe
Description
Additional information
Reviews (0)
Description
Celebrate special moments with a personalised magic mug.
Printing a personalised gift online for a friend or colleague may be difficult. You want to get them the 'perfect' gift, so you spend hours looking, thinking about what they would really like. Magic Mug is a perfect gift which you can customise with some fun memories, messages or a combination of both.
The colour changing magic mug can be used for personal or professional gifting on a variety of occasions.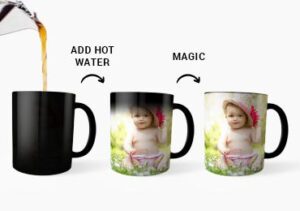 Thermal-activator
PERSONAL
For birthdays, anniversaries, farewells, and get-togethers surprise your loved ones with photos of your favorite memories together on a magic mug.
For weddings, give your guests a souvenir or gift to keep on their breakfast table and relive your special day.
For housewarming, gift your family or friends colour changing mugs to keep on their dining table.
Personalised magic mugs make a great return gift for your family and friends on occasions like weddings, farewells, housewarming parties, etc.