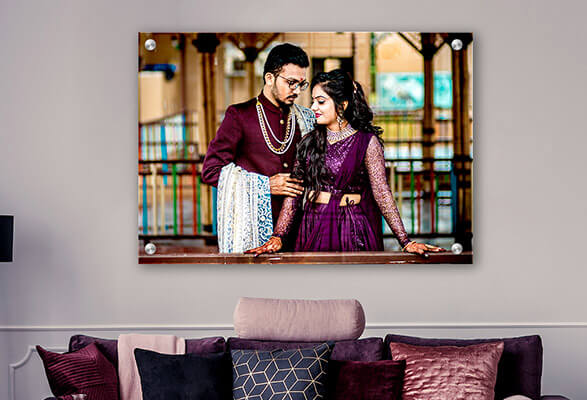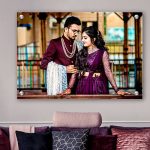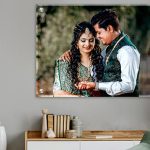 Personalised Acrylic Photo Print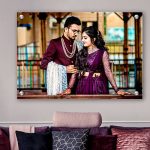 Personalised Acrylic Photo Print
₹ 499 – ₹ 3499
₹ 499 – ₹ 3499
Note: We will take your approval for any edits before Printing
Description
Additional information
Reviews (0)
Description
Get crystal clear acrylic photo prints to create a sharp impression
You might not bring back a joyous day from past, but you can definitely keep it alive with you forever. No, we aren't talking about memories, but by having them on acrylic photo prints. The acrylic prints fit beautifully on the walls of your home and spread the vibes of joy and happiness through the splendid expression of colors in the picture.
WHY SHOULD YOU CHOOSE ACRYLIC GLASS PRINTING?
While there are numerous other online photo printing options, you might have this question in your mind. Well, the answer to this is the rich look and bright appearance which professional 12 color acrylic glass printing gives, indeed makes you stand apart from the crowd.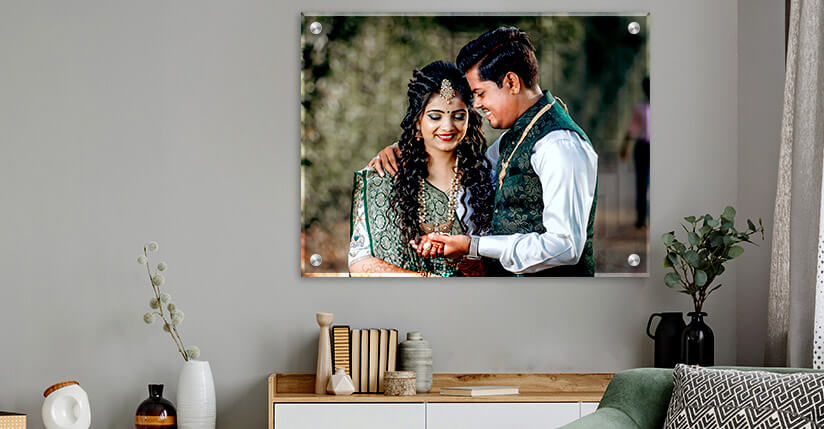 Home Décor Gift: Perfect for Home Decor as it's a Beautiful Gift.
Why Albumdelhi Acrylic Photo ?
Unidirectional pixel perfect direct printing on Acrylic
Super HD print (Highest DPI)
Acrylic Chemical treatment before printing
Never peel off, Even Moisture Environment
Unidirectional mode means we give 2x time each picture
Same Day Processing of orders
Advanced use of Artificial Intelligence
Do you want to infuse your home with warmth, creativity, and emotion? Look no further than our Albumdelhi Wall Photos! This personalized, high-quality acrylic photo is designed to bring your fondest memories and favorite moments to life, right on your walls.
Waterproof UV printing: Imported high quality Acrylic sheet
Comes with transparent double-sided tape
Waterproof UV printing: Imported high quality Acrylic sheet
Comes with transparent double-sided tape
Comes with transparent double-sided tape
Quick Mounting: with provided industrial level two-sided tapes, no nail or hammer required.
Industrial level transparent double-sided tape on the back for quick mounting, no nail or hammer required.
Buy your acrylic photo online with us in different sizes. The available size option for you to choose from to customize your acrylic photo prints in inches are:
We use Auto orientation for best acrylic print quality.
We apply auto-detection of the image to optimise each order according to image dimensions (vertical or horizontal). You can also choose the thickness of your acrylic picture from the two available options of 3 mm and 8 mm.
The acrylic photo of size 23×35 inches is the largest available size which only comes in 8 mm as the acrylic may not support thinner alternatives for such huge prints.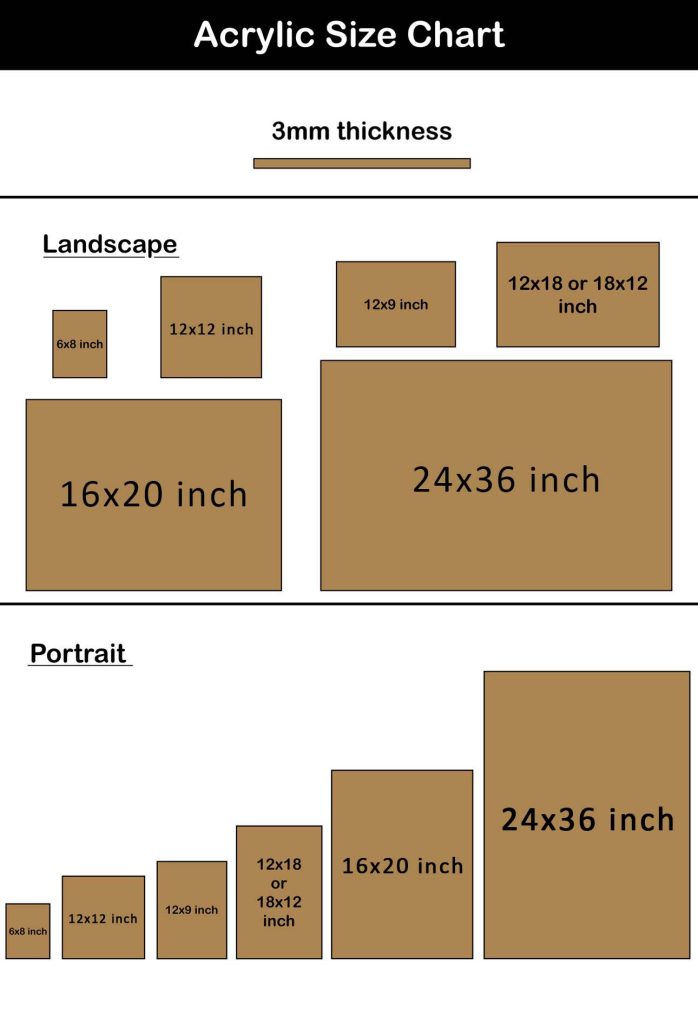 Custom Changes Required. No Problem
Image requirement
Kindly provide high resolution, non-blurry pictures for printing. We cannot fix quality/blur and other such issues at our end. Refund will not be eligible due to poor quality or blurred pictures provided from customer end.
A high-quality image is required from your end to print the acrylic wall photo in high-definition. Make sure the photos you upload have a high resolution, are crystal clear and the contents are visible. As we cannot fix blurred or poor-quality pictures, your order will not be eligible for returns or refunds in case you provide low-quality images or screenshots.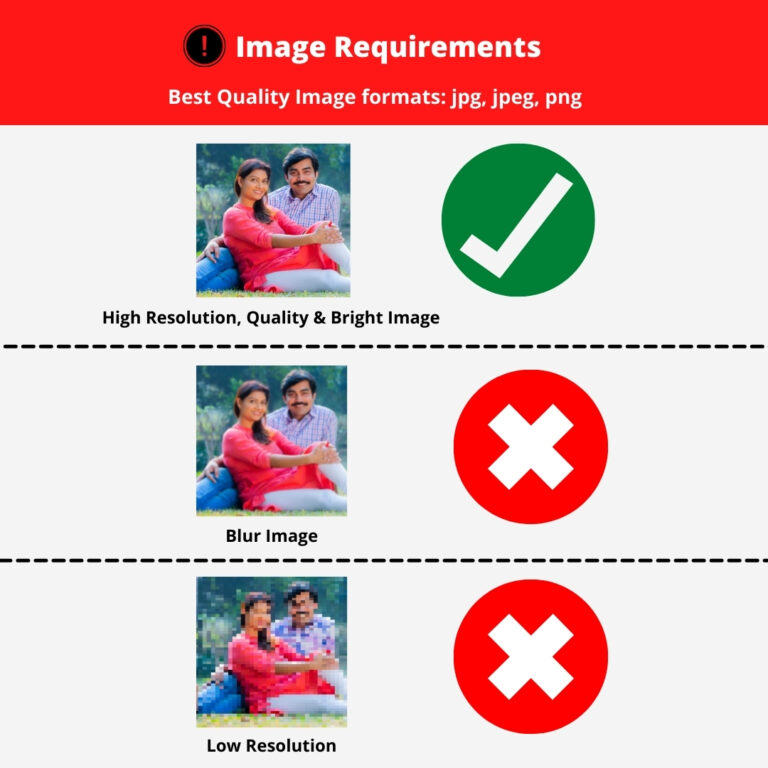 Ideal gift for anniversary, birthday, festivals, valentine's day and all other lovely occasions.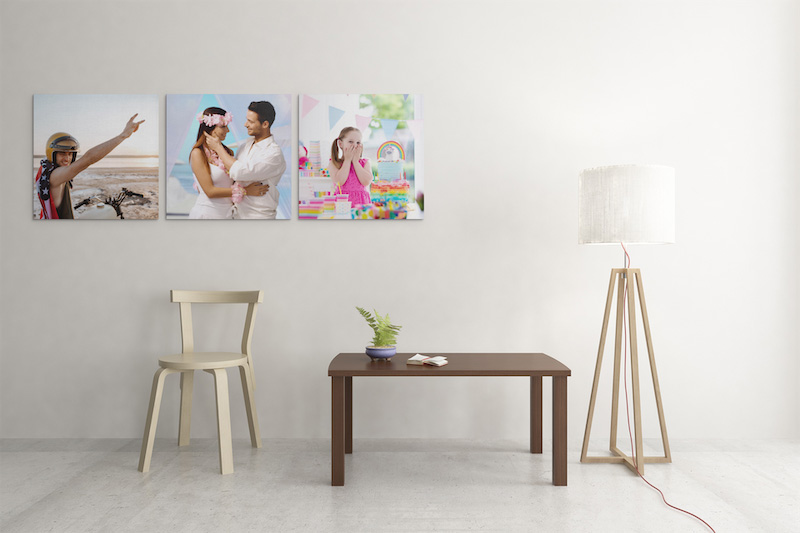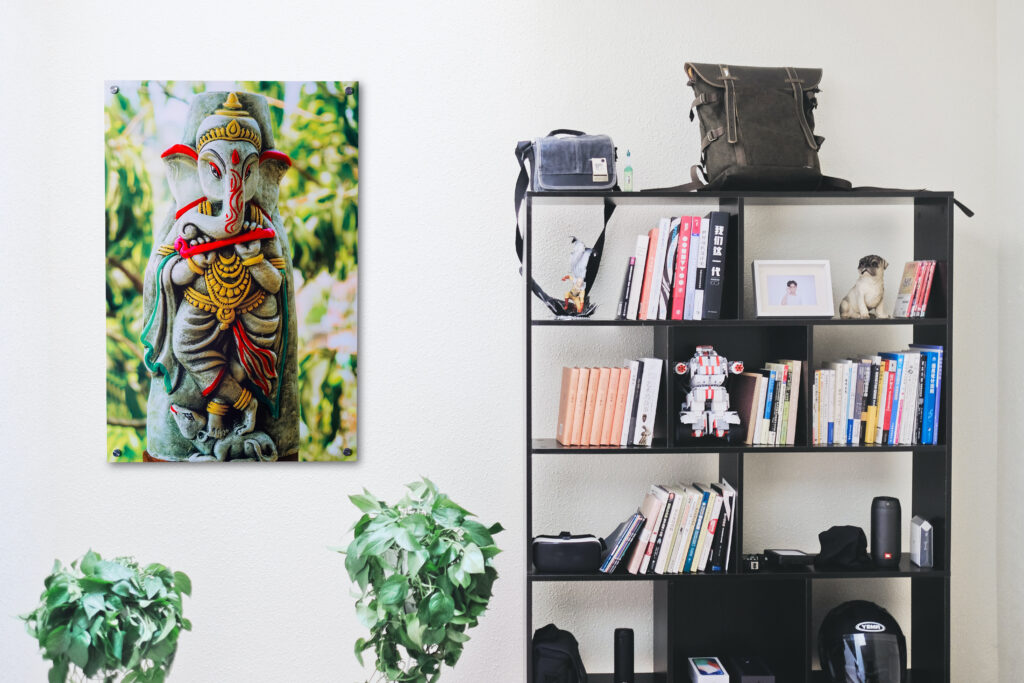 Note: This product isn't eligible for Cash on Delivery and this is CMYK print, expect little difference as digital screen uses RBG to produce colors with brightness. 
How to order Your Customised Acrylic Picture?
Step 1: Select your Acrylic frame size from available options and Acrylic thickness from 3mm or 8mm size.
Step 2: Upload your best quality picture, which is bright, clear and is your favorite among all.
Step 3: Adjust the picture inside the frame by simply dragging it.
Step 4: Pay for the Acrylic photo frame and wait for the magic to be delivered at your doorstep.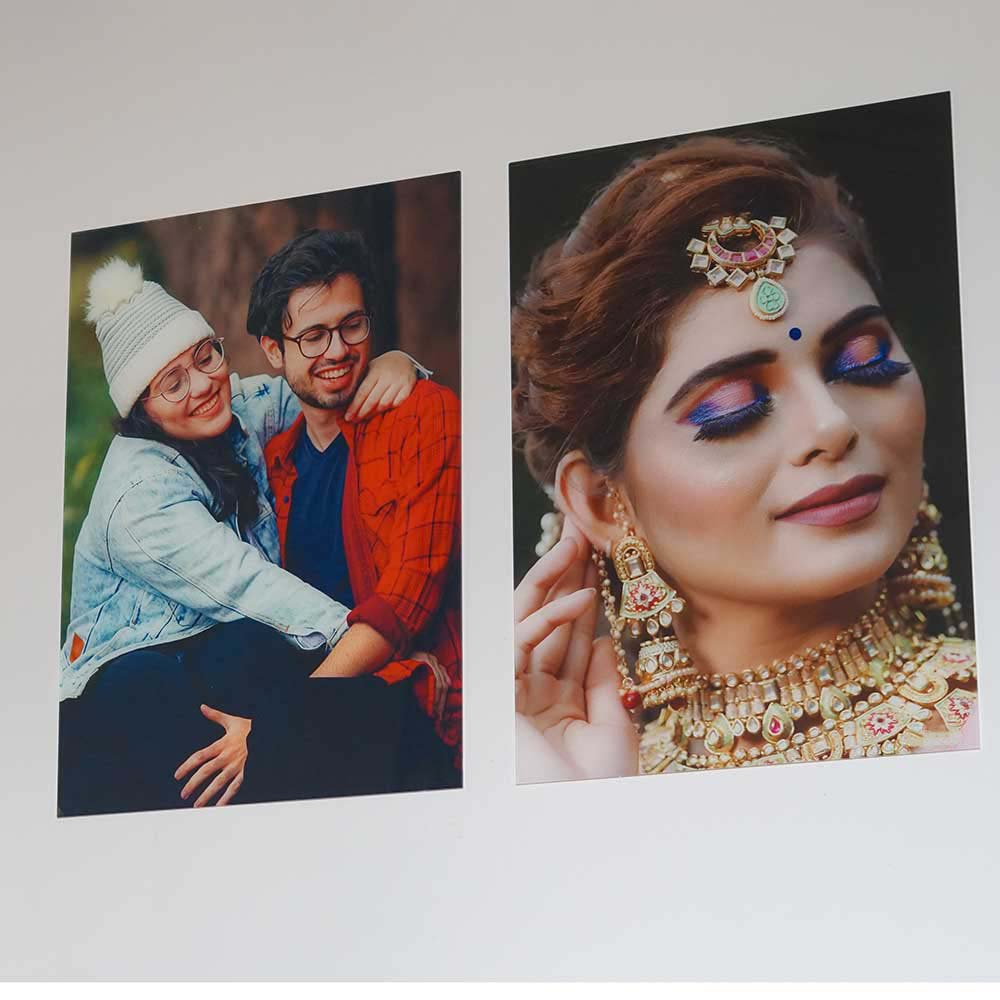 Why buy Acrylic Print from us?
Simply because,
We source high quality imported Acrylic sheets which are premium to the core.

We use UV printing technology which prints accurate colors on the Acrylic sheet.

Our Acrylic photo prints are shinny and non-breakable.

We have been delivering customised gifts since 2016 and our brands are rated excellent on multiple platforms.
Every picture has a story to tell. Make the story even better by getting it printed on shiny Acrylic frame, converting it to a livable and colorful memory.
Lets Chat and Finalize Order ?
Additional information
| | |
| --- | --- |
| Size (inch) | 5×7, 6×8, 8×10, 8×12, 9×12, 12×12, 12×15, 12×18, 16×20, 18×24, 20×30, 24×36 |