Get all the details about Wedding Albums
Premium Wedding Album Combos 
Whatsapp & get Free Gift with Your Wedding Album
Remember all the special things you and your partner did on your wedding day for you that made you feel loved? Go to every cloud nine memories you created with stunning wedding memory books from Picsy.
Whatsapp & get Free Gift with Your Wedding Album
Superior binding for lasting strength.
Our Premium range features lay-flat binding which allows the spine and pages to open and lie completely flat. This means you can open your album on the coffee table and enjoy panoramic spreads across two pages. Compared to other binding techniques, none of your imagery will be lost in the gutter or confined to a single page. Your images will spread elegantly across your coffee table, elevating your experience in way that other binding techniques can't.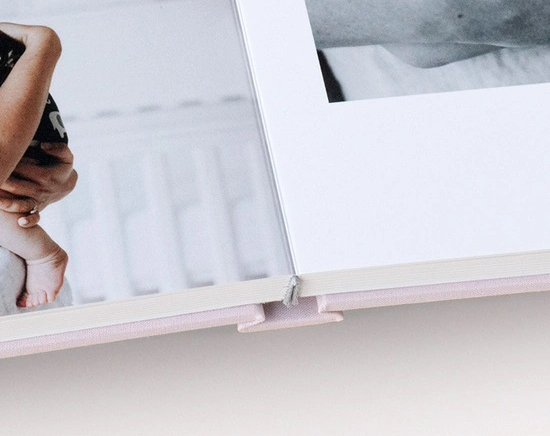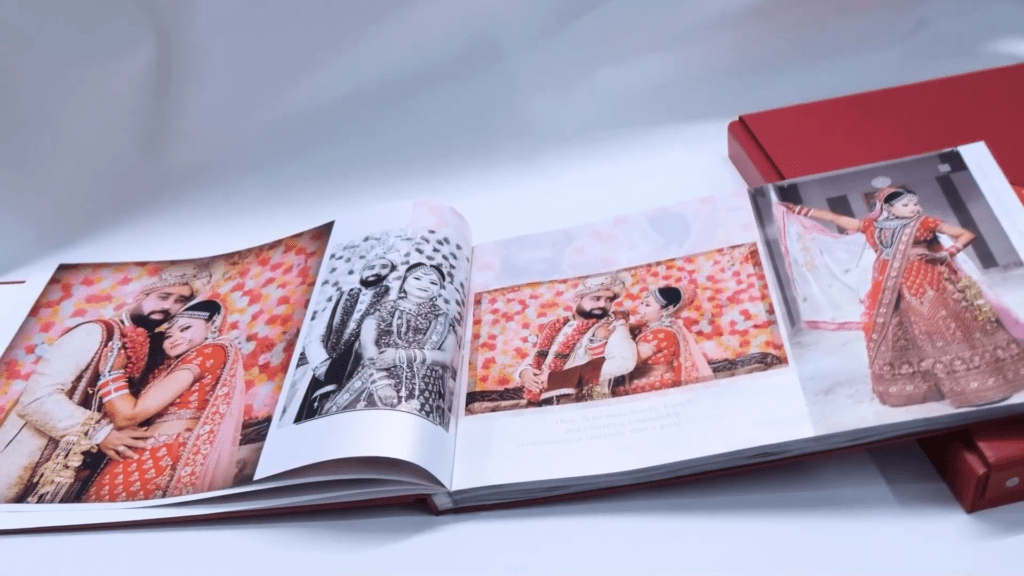 6-color printing for vibrant quality.
Enjoy photos that come to life and take you right there. Our 6-color printing technology goes two steps beyond the usual CYMK process, adding a lighter shade of cyan (LC) and a lighter magenta (LM) for a deeper, more detailed finish. The durability of this ink will keep your memories as vibrant as the day they were made.
Archival quality, sustainable paper.
We believe your precious memories deserve to be preserved for the long term, which is why we use acid-free, earth-friendly sustainable paper. Choose from Photo Lustre (our most popular paper) in a classic semi-gloss, or Eggshell paper for a more understated, contemporary feel. The vibrancy of your images will last for generations on our age-resistant, archival papers in one of our luxurious, lay-flat Premium Albums.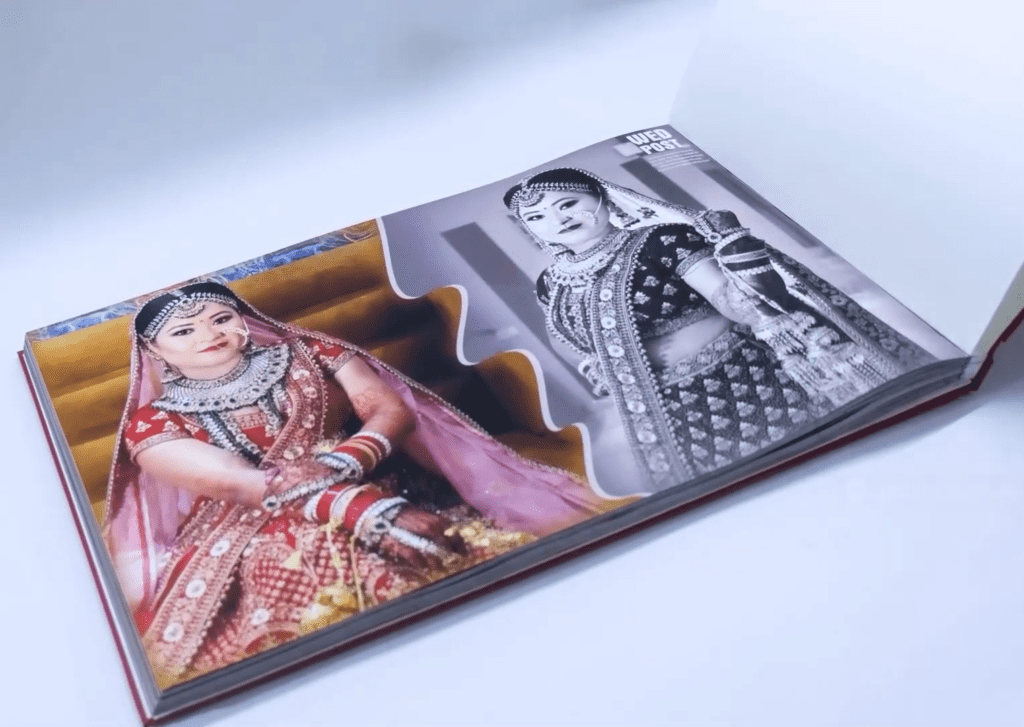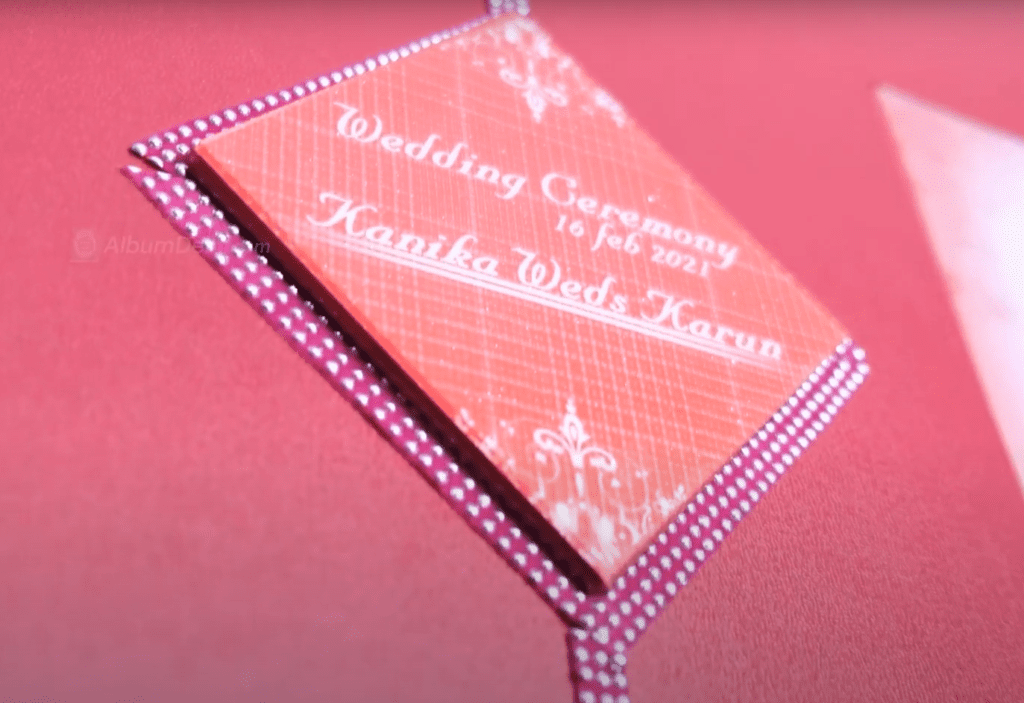 Designer covers; luxurious fabrics.
With an impressive range of beautiful cover design options from simple text, an image (or both) to our new Designer Covers you will find the perfect way to introduce your story. Our contemporary covers have been designed by experts in book making which ensures every ALBUMDELHI Photo Album has a professional finish. Choose from Premium Linen or Premium Coated Cloth (Buckram) cover fabrics for the perfect cover to suit your unique style.
ALBUMDELHI Presentation Box.
Hand-bound in your choice of Linen or Premium Coated Cloth (Buckram) and lined with textured Italian paper, a ALBUMDELHI Presentation Box offers stunning protection for your precious keepsake. And coming with a silk lift-out ribbon, you can relive your precious moments with ease.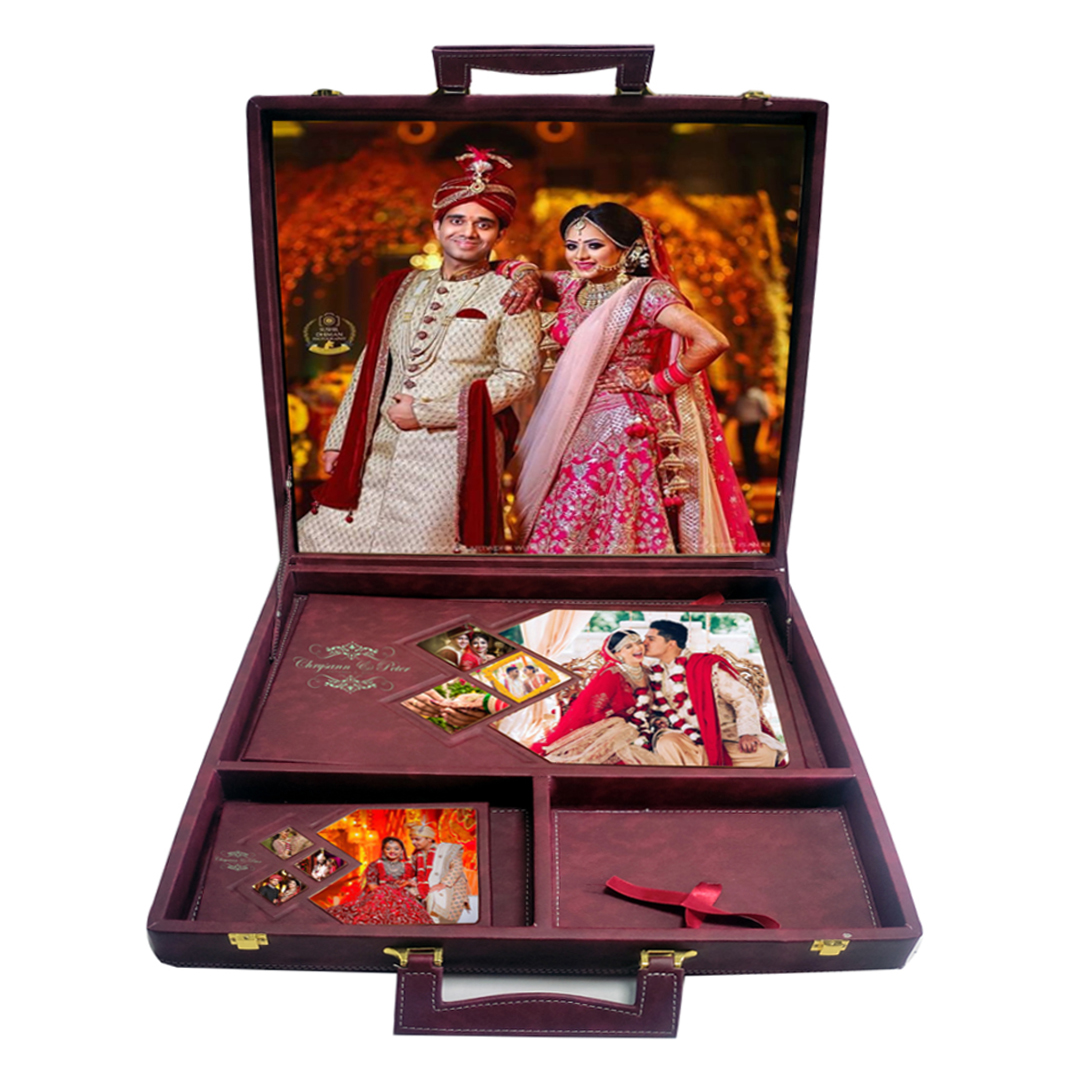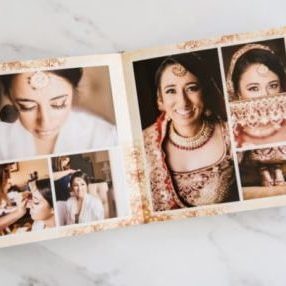 Designed By Experts, Over more than 5 year of Expirience.
Want to Make Something Different?